Following something of a re-launch in 2014, Azonic has built on the collection for 2015 with some notable additions and changes to strengthen the line-up.
The brand was conceived by O'Neal back in 1989 and O'Neal still own the brand and are responsible for breathing life back into the range. Continuous product development over the last 18 months has seen the following highlights emerge for 2015:
More extensive FAT35 (35mm bars and stems) range of products including 1 carbon and 2 aluminum bars and 3 stems: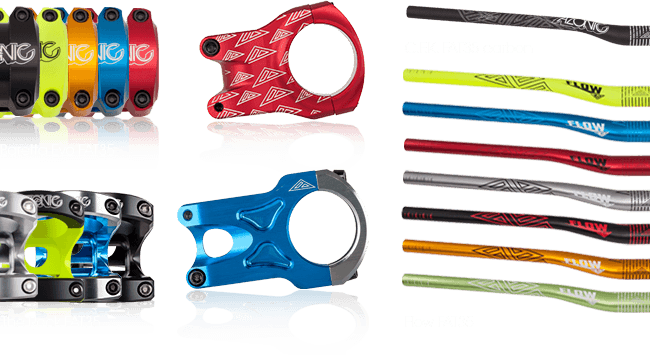 Raw and Neon finishes for 2015 alongside the best-selling anodized colors from 2014 remaining: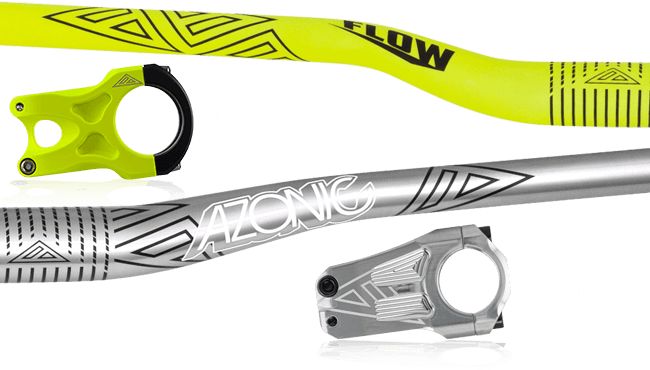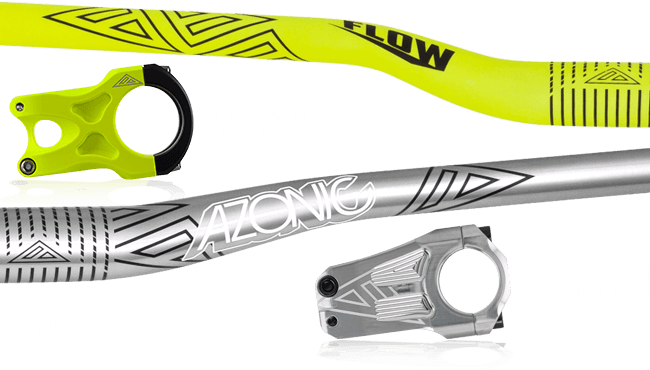 Competitive pedals at key £32.99/ €39.90 and £69.99/ €79.90 prices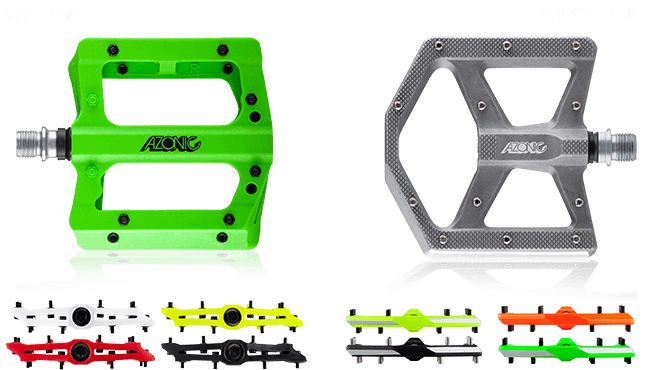 The return of the infamous World Force name to Azonic bars

A more 'Enduro' orientated stem with the Predator weighing a shade over 100g

The range offers something for all riders from entry level great value products, e.g. bars at £34.99/ €39.90 through to top-end components.